Are Digital Dental X-Rays Safe for Children?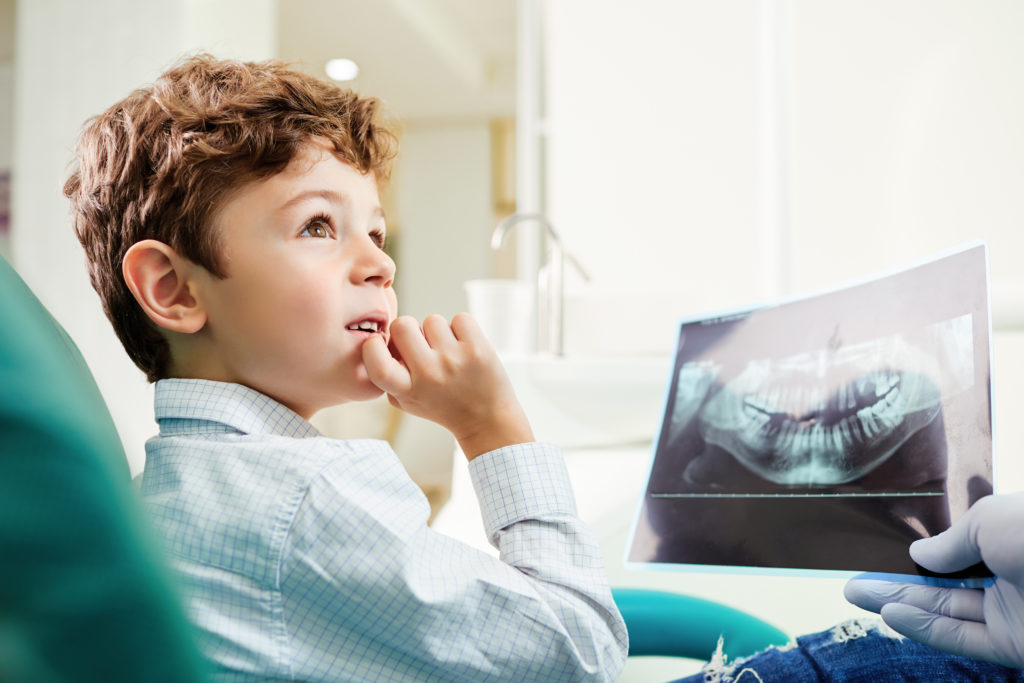 Digital dental x-rays are vital to detect dental issues hidden below the gum line and beneath the tooth enamel. As your child's mouth grows and changes, a visual exam is not sufficient to tell us all we need to know. If you're concerned about whether x-rays are safe, we, at Coppell Pediatric Dentistry, would like to reassure you that today's groundbreaking digital x-ray technology is safer than ever before!
Why Do Dentists Use Digital X-Rays?
Digital dental x-rays are a valuable diagnostic tool, a vital component of preventative dentistry that helps uncover conditions not visible during a clinical exam. We are able to discover early signs of tooth decay in or between your little one's teeth, as well as early gum disease. X-rays also help us evaluate the condition of the bone when planning for orthodontic treatment.
Digital dental x-rays reveal a vast amount of information that helps us customize treatment plans to maintain healthy smiles during the critical growth and development years. Identifying and addressing problems early on is easier for your child, and may prevent the need for complicated and costly treatments down the road.
How Often Do Children Need Digital X-Rays?
On average, most children with healthy teeth and gums will require digital x-rays once a year, while children at a higher risk of developing tooth decay may require more regular monitoring. Your trusted team at Coppell Pediatric Dentistry will determine the frequency of x-rays based on your child's unique needs, oral health condition, and dental history. We are always mindful of minimizing your child's exposure to radiation.
Are Digital Dental X-Rays Safe for Children?
Digital x-rays pose a minimal risk of causing any adverse health effects, and their benefits outweigh any potential risks. The information gathered helps plan preventive care to ensure optimal oral health during the important growth and development years.
At Coppell Pediatric Dentistry, we are proud to offer state-of-the-art, low radiation, and high speed digital dental x-rays, which decreases your child's radiation exposure by 80-90% as compared to traditional film x-rays. We adhere to all safety protocols, including the use of lead body aprons and shields, to ensure the amount of radiation your child receives is minimal.
How Can You Minimize the Need for Dental X-Rays?
The best way you can minimize the need for future dental x-rays is to keep your child's smile clean and healthy. Encourage daily brushing and flossing, and don't forget to visit Coppell Pediatric Dentistry for your child's preventive dental exams and cleanings every six months. That will allow us to provide the needed preventive care and uncover any conditions as they arise, while easiest to treat.
Digital Dental X-Rays Near Me
Contact Coppell Pediatric Dentistry in Coppell, TX, to learn about digital x-rays and how they help us plan your child's dental care. Dr. Karen and her kid-friendly team are committed to delivering exceptional, cutting-edge care for long-term healthy smiles. Call us and schedule your child's appointment today!