What Makes Silver Diamine Fluoride Different?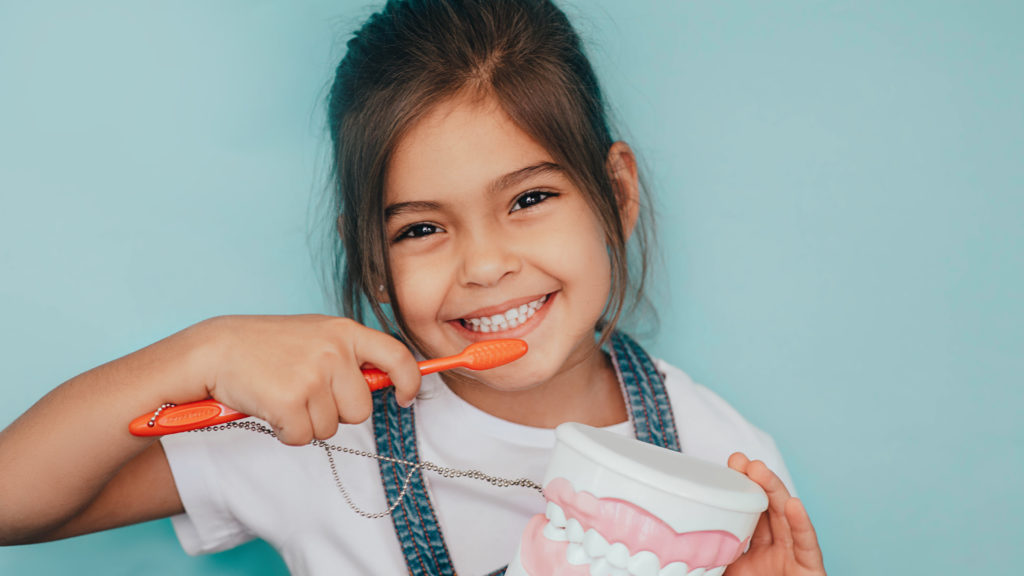 Tooth decay remains the most prevalent childhood disease, five times more common than asthma. If left untreated, tooth decay and cavities can contribute to poor health and reduced quality of life, impacting children and their families. Coppell Pediatric Dentistry is proud to offer Silver Diamine Fluoride (SDF), a revolutionary, non-invasive treatment designed to stop tooth decay in its tracks. Talk to Dr. Karen to determine if SDF is right for your child.
What Is SDF and How Does It Work?
Advantage Arrest by Elevate Oral Care, the FDA cleared SDF cavity treatment, is an antimicrobial and remineralizing liquid. When brushed onto a cavity, it can stop the progression of current decay, prevent future decay, and decrease dental sensitivity. The silver in SDF acts as an antimicrobial agent, killing bacteria and preventing new biofilm formation. The fluoride works to stop demineralization and strengthens the tooth enamel. Compared to traditional fillings that require anesthetic shots and drilling to remove the damage, SDF offers a painless, comfortable, and non-invasive alternative.
Cavity repair in young children or those with special healthcare needs often requires advanced sedation or even general anesthesia for behavior management. In some cases, these may not be available or recommended. SDF increases access to needed care and improves dental health.
What Sets SDF Apart?
SDF offers a conservative approach to treating active tooth decay. Applying the antimicrobial liquid quickly without drilling, noise, or injections provides a faster, more comfortable, and more affordable alternative to traditional fillings. Only one drop of SDF can treat up to five teeth, making it a very cost-effective procedure.
SDF has been used around the globe for decades. Advantage Arrest SDF 38% is a perfect treatment option for apprehensive young patients, teens, and even elderly patients, lowering anxiety associated with dental visits. SDF is safe, with very low toxicity. In addition to hardening softened enamel and making the tooth more resistant to abrasion and acid erosion, it provides relief from dentinal hypersensitivity. Moreover, SDF can provide vital clinical feedback due to its potential to stain visible or hidden lesions.
Is Your Child a Candidate for SDF Treatment?
Not every patient with tooth decay is a candidate for this alternative treatment. SDF does not provide a viable solution for teeth with infection or decay that has reached the nerves. Dr. Karen will evaluate your child's condition and determine if SDF is the best solution. Candidates must limit the consumption of sugary or acidic foods and beverages to ensure the treatment's success.
Keep in mind that SDF does not restore a tooth's form or function. Teeth with cavities may still require dental fillings to recover their function and esthetics.
Minimally-Invasive Dentistry Near Me
Visit Coppell Pediatric Dentistry in Coppell, TX, to learn more about our quick and painless silver diamine fluoride treatments for tooth decay. Dr. Karen and her outstanding team are committed to providing quality, gentle care to our young patients. We look forward to caring for all your child's dental needs. Call us and schedule your appointment today!