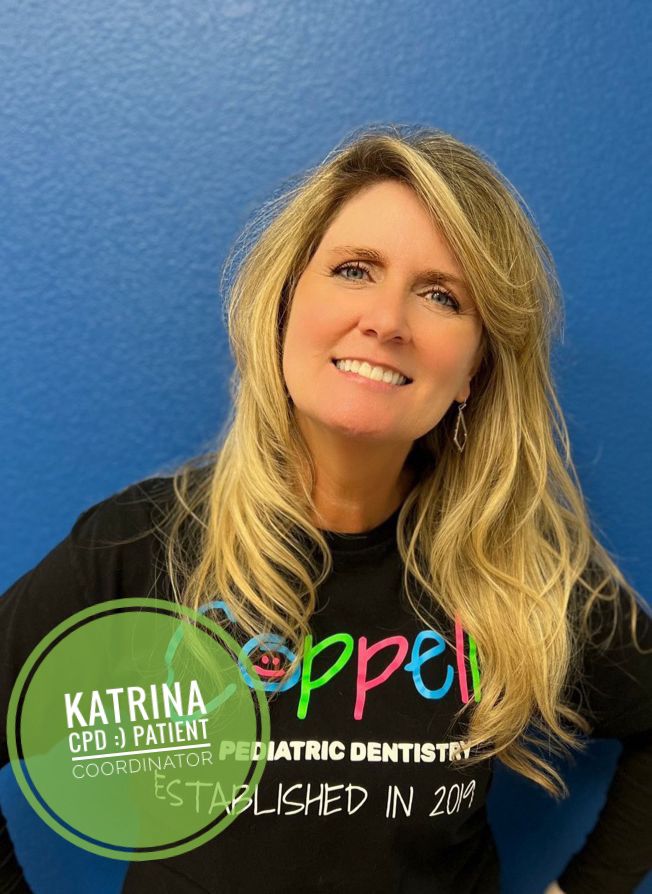 Katrina Thornton
Patient Coordinator
I am the patient coordinator at Coppell Pediatric Dentistry. I completed my RDA in Corpus Christi Texas and I am a seasoned veteran in pediatric dentistry. I am here to answer any questions regarding your child's dental care including treatment, insurance, account information, or your appointment needs. Some parents don't like going to the dentist, but if we can get their child comfortable in our office hopefully, we can help parents get comfortable too. I love working with children of all ages, and their parents. Working in a pediatric office is full of rewards, including the best stories and smiles ever! I have two beautiful daughters Danielle, and Dayna, and one handsome grandson Jason, and I'm married to my wonderful husband Shannon. While I'm not at the office I enjoy family time,traveling, and casino fun!
Carmen Tinoco
Registered Dental Assistant
Hi everybody, hope y'all are having a wonderful day.  My name is Carmen and I work with Dr. Karen here at Coppell Pediatric Dentistry!  I have been working as a dental assistant for 5 years now.  My goal here is to make sure all of my patients and parents feel comfortable before, during and after dental treatment.  So, if you are nervous, scared, or have had a bad experience come see us.  I promise we will do everything to take that away and make you feel comfortable, and make sure you leave here with a big smile. 
            A little bit about myself.  I am married to my high school sweetheart.  We have been together for about 11 years now.  We have one son together, Matthew.  He is 7 years old.  I love kids, so do plan on having more in the future.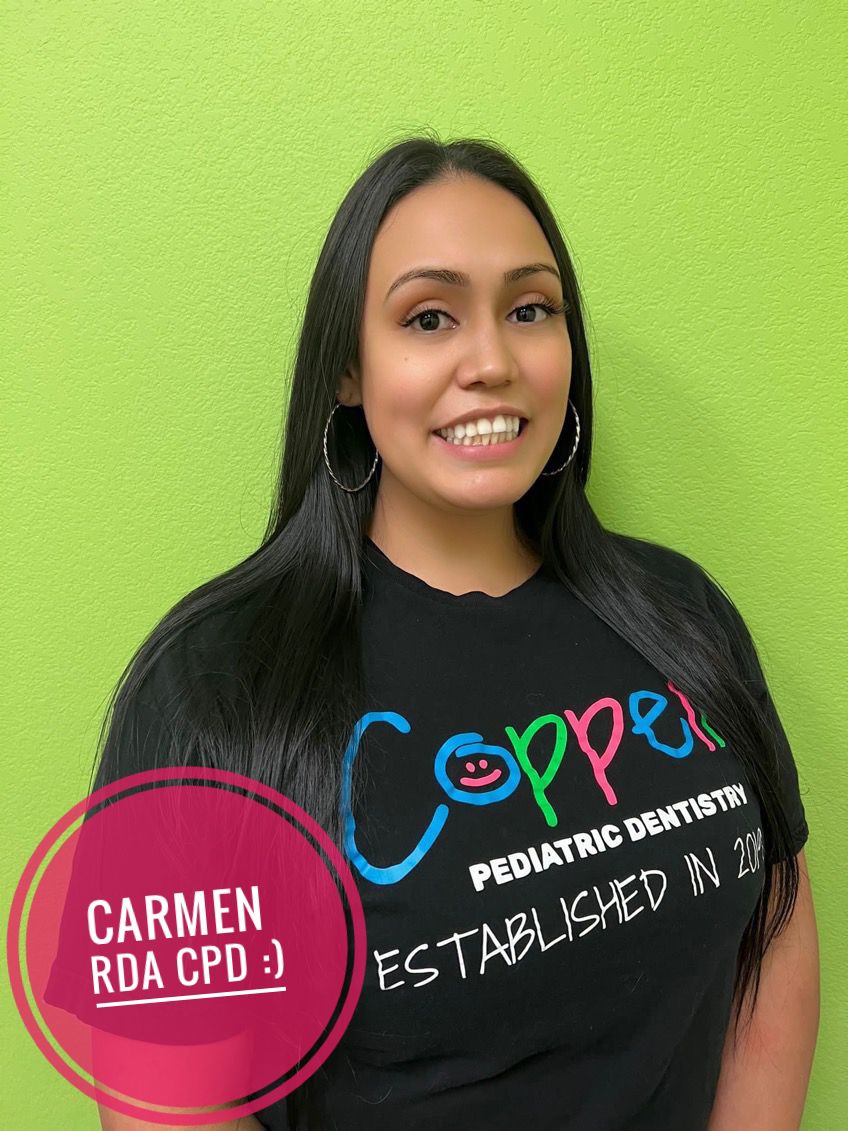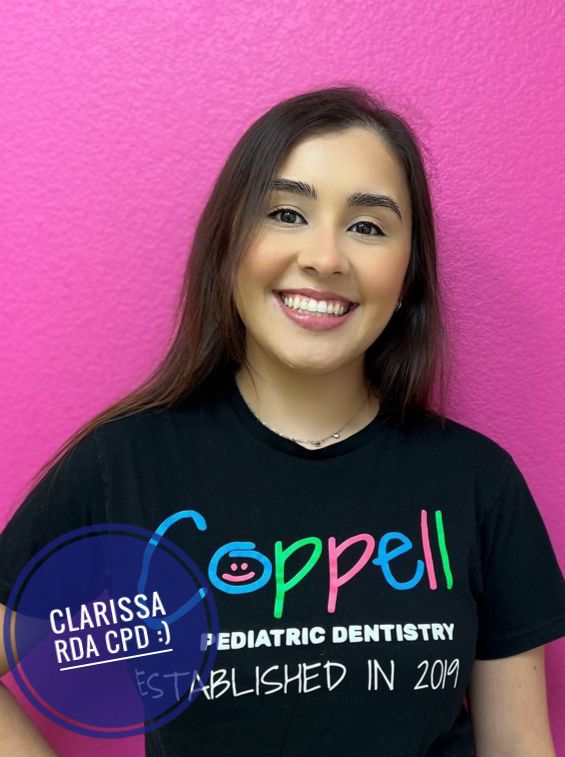 Clarissa Izquierdo
I have been working with Dr.Coe since 2021 as an RDA. I found my passion into Pediatric Dentistry, seeing the kids with happy teeth and a big smile is so rewarding. I am looking forward to many more years to come with this amazing team. I love to spend time with my family and friends, paint, travel and babysit on the weekends!  I love working with kids, so my goal is to make all the children have a great experience and leave with a big smile on their face!
Norma Lira
Registered Dental Assistant
My name is Norma and I am a RDA here at Coppell Pediatric Dentistry. I have been a RDA for a little over three years now. I enjoy the dental field and working with children. It is a thrill to be around their lovable laughs and adorable personalities. Smiles are a big part of feeling great so knowing that I can help someone achieve their best smile is a gratifying feeling.
I have been married for 10 years and we have one son. I like walks in the park, picnics, and enjoying my family.